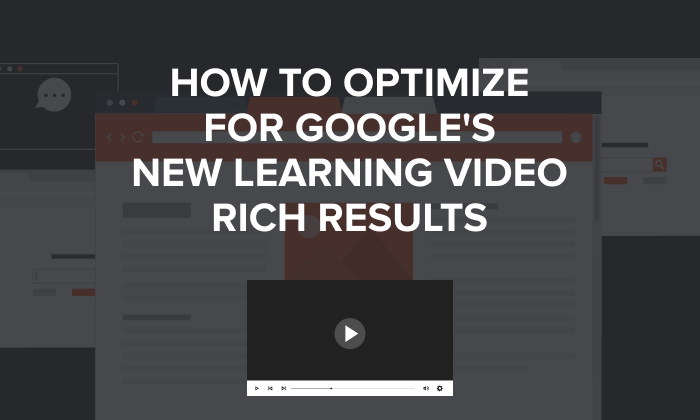 Video marketing is here to stay. Cisco predicts 82 percent of all internet traffic will be video by 2022. Also, according to HubSpot, 53 percent of users want to see more video content.
If video is part of your digital marketing strategy, you'll want to pay attention to the new learning video rich results from Google. This structured markup is fast becoming a cornerstone of video SEO for learning content.
So what is it, why does it matter, and (more importantly) how do you optimize for learning video rich results?
Here is what you need to know to implement this feature.
What Are Learning Video Rich Results, and Why Are They Important?
Learning video markup is structured data that displays key moments in educational videos, along with a short description and a time stamp, right in the search results. This allows users to see what topics a video covers and quickly skip to the most relevant part of a video.
According to Google, it is designed to provide more search visibility for educational video content.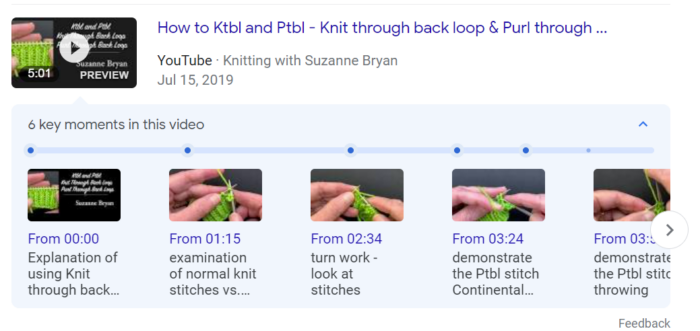 A few notes about this new type of markup: learning video rich results only display in English, though they're available anywhere Google Search is available.
They can show up on both mobile and desktop search results, but remember, this feature is only available for learning-related content.
Here's an example of the code used for learning video rich results: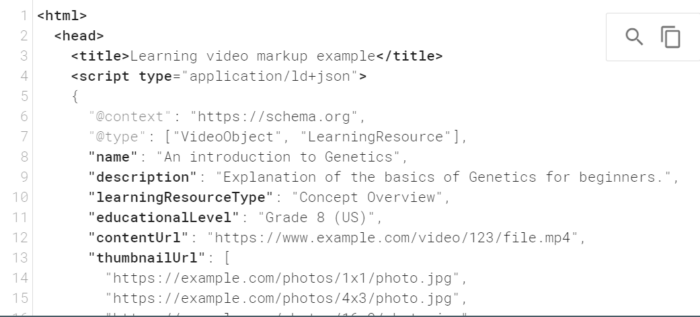 Why is this new markup significant? There are a few reasons why digital marketers should be paying attention.
First, schema markup helps SEO by making it easier for Google to understand what a video is about. From a user perspective, it helps users quickly find the information they need without watching an entire video.
Even better, the video rich results have a CTR of 62 percent, making it one of the top-performing rich result types.
Learning video rich results also take up more space in the search results, helping to increase visibility and click-through rates.
Here's a look at the space a normal video takes up in the search results and another with rich results:
The rich result is bigger and far more useful than the standard video search result.
According to Google, publishers can add this markup to educational videos at any stage, from preschool to professional training.
Technical Implementation Guidelines for Learning Video Rich Results
To use this new feature, Google requires a few technical adjustments. First, your video must be educational content. Then, take these steps:
In addition to the Learning Video markup, Google requires adding the VideoObject schema markup, which includes a description, name, thumbnail URL, and upload date.
Your video must be public and cannot require a subscription to watch.
Video must be at least 30 seconds in length. (Though I suspect longer videos are more likely to be selected for rich results since they can be more comprehensive.)
Learning Video markup must be added to the page where users can watch the video.
Then, like other rich results, it's up to Google to decide which video will show up in the search results with these features.
You can optimize for the feature, but you can't make Google choose your website.
Types of Learning Video Rich Results Properties
Learning video rich results display more information about concepts and skills taught in the video. In addition to the video object markup, there are several other properties Google suggests adding.
These include:
educationalLevel, educationalAlignment, or learningResourceType : Tell Google the educational level, test, or exam the video is related to, such as "common core" or "SAT test."
hasPart: A list of clips in the video that defines what each clip is about, including options like problem walk through, overview of a concept, or the text of the problem being solved.
These parts of the coding are crucial to helping Google understand what concepts the video covers.
Best Practices for Rich Results Optimization
Rich snippets add new features to the search results, including Learning Video Rich Results, product images, product reviews, and a longer description. Like other rich results, publishers can add the markup to videos, but Google decides which search result is the best fit.
There are, however, a few steps you can take to improve the chances of Google displaying rich results for your educational content.
Add Structured Data To Your Website
This is the most important, and arguably the most difficult step. Head to Google or Schema.org to find the coding you need to add structured data to your website.
Structured data helps Google understand your content by sharing details in pre-outlined formats.
What is the difference between structured and unstructured data? Imagine a teacher asking students to turn in a 2,000-word essay, and some students turn in their papers on construction paper, written on large cardboard boxes, or even in digital files. It would be challenging to read and grade all those papers—that's the equivalent to unstructured data.
Structured data would be like the teacher providing an outline for the essay and asking students to type their responses in Arial,11-point font and print it on 11 x 7 paper—they'd have a much easier time reading and grading those papers!
Structured data is similar—it's a set of guidelines that helps Google understand content better by ensuring it fits into a format they understand.
While the coding might feel overwhelming, it might not be as complicated as you think. Head to Google to grab their code, then adjust it to fit your video. You may need the help of a developer or a plugin to add the code to your website.
Make Sure Your Content Is Useful to Users, Not Just Google
Learning video rich results is another way for digital marketers to help Google understand content—however, it's not a silver bullet. This markup won't make mediocre content go viral.
Rather, this will help users find really great video content that is already out there. You'll still need to follow video SEO best practices and create useful video.
Aim to answer users' questions thoroughly, ensure your video and audio are clear and easy to understand, and include keywords in your descriptions.
Validate Your Structured Data
Structured data is coding that helps sites snag those rich results. Because it's structured in a specific way, Google (and other search engines) can easily understand your content.
However, because it's coding, things can go wrong.
Validating your structured data ensures the code embedded in your site is valid and can be easily read by search engines. Use Google's Rich Result Testing tool to ensure your markup is working properly.

Keep an Eye on Google Search Console for Errors
Google Search Console has a rich snippet report that shows which rich snippets your site is eligible for and reports issues. Note, you will only see this report if Google finds a rich result in your property and if the rich result is supported by the report.
To access this report, look for "Enhancements" in the menu pane. The report includes a summary chart of valid and invalid items, a list of issues, and a link to get more information about problems found on your site.
Check this report regularly so you can fix any issues with rich results fast.
Top Rich Results Testing Tools
As already mentioned, Google has a rich results testing tool that ensures your markup is working correctly. However, there are a few other options, including:
ClassySchema.org: Validates code and shows you what it might look like in the search results.
Schema.dev: see if your JSON-LD code is accurate and check for warnings.
SEO tools, like Semrush, may also provide information about rich snippets on your site.
FAQs
What are rich results?
Rich results are expanded search results that include additional information. Rich results have a higher click-through rate, but require site owners to add coding to their website. Note that Google chooses which sites appear with rich results.
How do I get rich results on Google?
Getting rich results on Google is a 2-part process. First, you need to set up the appropriate schema on your page to give Google the technical capability to recognize your content in a schema format. After that, you need to build up the SEO presence of that content so Google decides your content is worth getting a rich result.
What is Google's rich results test?
The rich results test is a free tool that Google offers that allows you to test any publicly accessible page to see potential rich results that it can have based on its schema.
What is Videoobject schema?
Videoobject schema is schema that describes a singular video, generally as part of an embedded object.
What is video structured data?
Like all structured data, video structured data is a set format to provide info about a page and create a set category for its data. In this case, it's classifying the content as a video, but also elements about the video, like highlighting essential parts through the Key Moments feature.
How does marking up my educational video help CTR?
Adding markup to your educational video increases click-through rate by making it easier for users to tell if your video is relevant and by taking up more physical space in the search results.
How do I test if my schema markup is implemented right?
Use a rich snippet validation tool to ensure your markup is implemented correctly, and check the Rich Snippets Report in Google Search Console.
Conclusion
Google has made it clear that they care more about user experience than keyword stuffing or perfectly optimized content.
Between its upcoming Helpful Content update and the more recent learning video rich results feature, digital marketers need to focus on delivering value, not just link building or keyword stuffing.
By highlighting important topics and moments in educational videos, Google is helping improve click-through rates for videos and deliver a better user experience.
Have you added learning video rich results to your website? I'd love to hear about the results.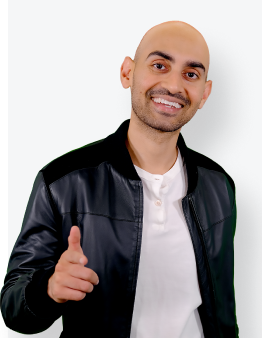 See How My Agency Can Drive Massive Amounts of Traffic to Your Website
SEO – unlock massive amounts of SEO traffic. See real results.
Content Marketing – our team creates epic content that will get shared, get links, and attract traffic.
Paid Media – effective paid strategies with clear ROI.
Book a Call